Jonny Stacey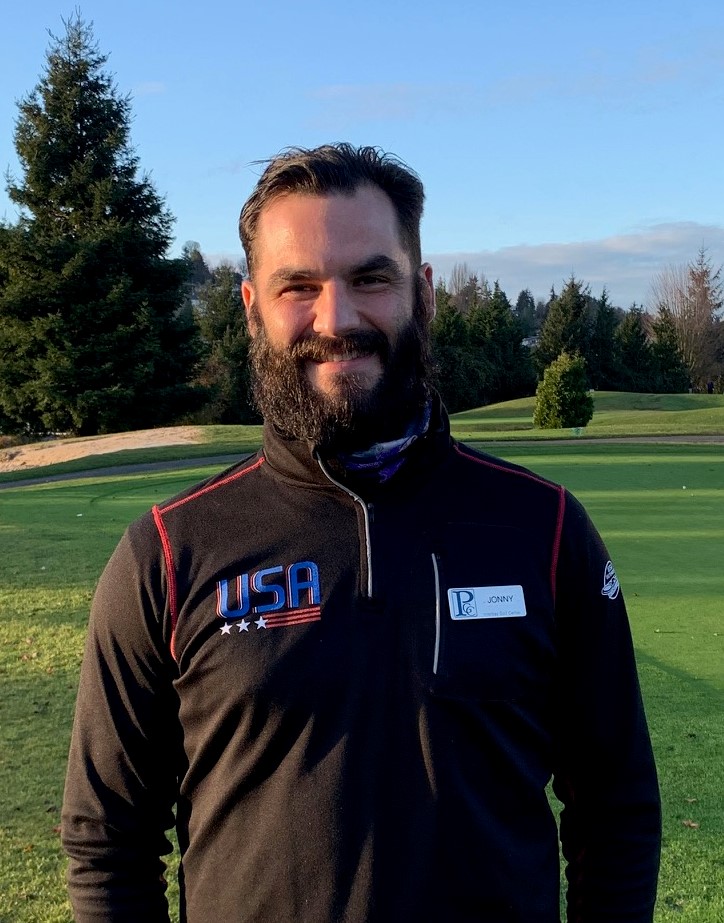 Golf, in my eyes, is the simplest, hardest, most frustratingly beautiful game there is, and I am absolutely in love with it.
I was first introduced to golf at the age of eight. Thereafter, my parents' front yard was never the same, scarred with the divots of countless strikes to wiffle golf balls. I joined the junior golf league at the local course, though my love for the game far outmatched my skill. My high scores didn't stop me from taking full advantage of unlimited play as a junior golfer. I often played from sunup until I could no longer track the ball; then I'd squeeze in a couple more holes.
Since starting at Interbay in October of 2020, I have obtained my Titleist Performance Institute (TPI) certification, giving me the tools to identify how golfers' physical strengths and weaknesses influence their golf swings, as well as the resources and expertise to recommend training movements to improve strength and mobility throughout their bodies. I want to help my students unlock their own powerful, repeatable, and sustainable swings that will enable them to achieve their golf goals.
Beyond the physical side of the game, I also have plenty to share with respect to the mental and emotional aspects of golf. The way I like to mentally approach golf is best summed up in this quote from Ben Hogan: "The most important shot in golf is the next one."
CLICK HERE TO BOOK A GOLF LESSON or call (206) 838-4549