2018 Seattle Amateur Championship
84th Annual - July 1st, 2nd & 3rd
July 1st - Jackson Park Golf Course
July 2nd - Jefferson Park Golf Course
July 3rd.- West Seattle Golf Course

Click here to download an application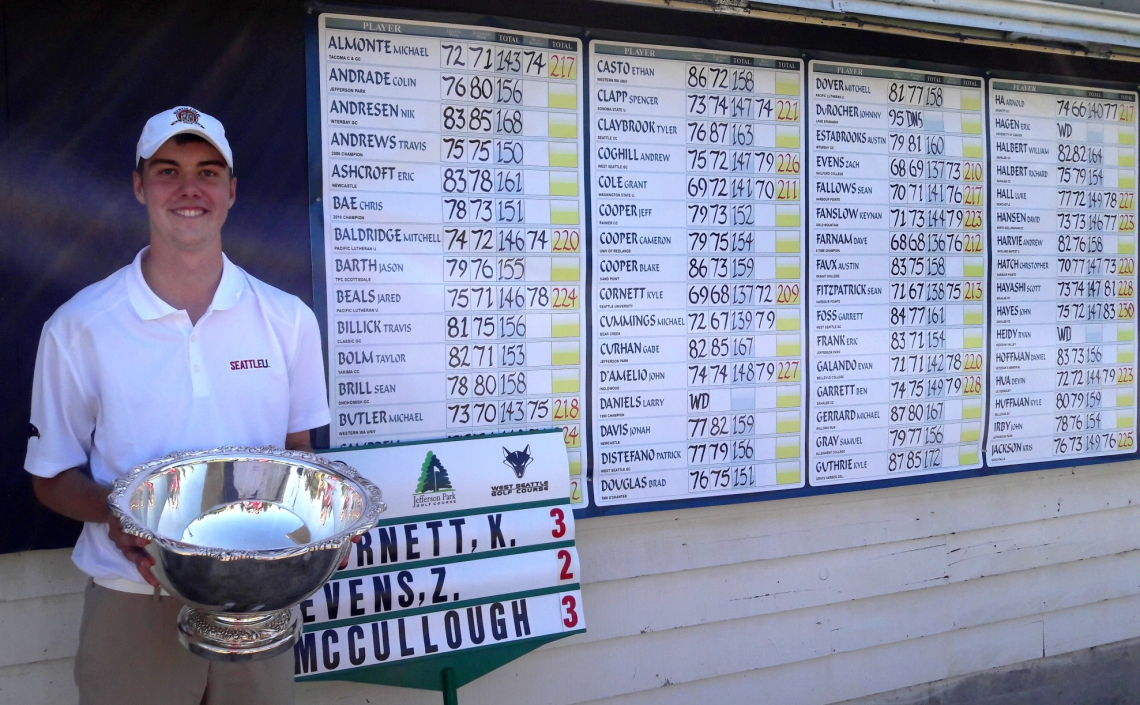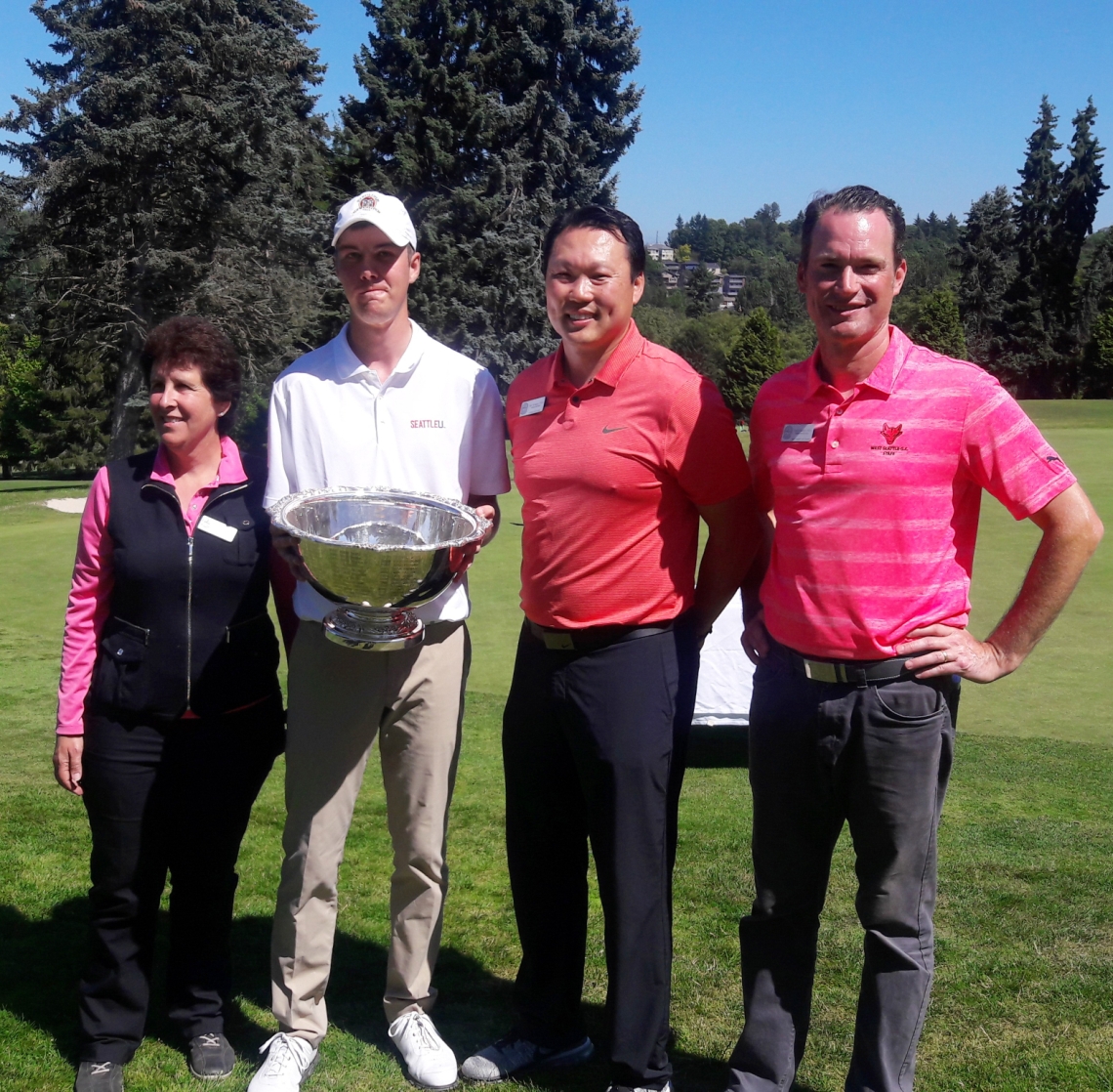 This year, without a doubt, was one of the most exciting Seattle Amateur Tournaments that I have been associated with.

The story line was special with 8-time champion Dave Farnam playing in the final group leading the tournament going into the last day.

The defending Champion and current Washington Open Champion Drew McCullough started the final round only one shot behind.

Sean Packer, long time contender in this event, made eagle on the 18th at West Seattle to be the first to post 3-under par for the tournament.

Drew McCullough makes a slick downhill 12 foot birdie on the final hole to join Sean Packer at 3-under.

Kyle Cornett, who was 7 shots behind thru his first 8 holes of play makes an eagle on hole 9 and 12 and birdies the 18th to join the group at 3 under par.

Packer, McCullough and Cornett head back to the 18th hole to begin the playoff where each player makes par.
The playoff then moves to the 17th where McCullough and Cornett each make par while Packer was eliminated.

To the 18th for the third time of the day, Cornett hit his tee ball over the green while McCullough finds the green and has about 30 feet for eagle.

Cornett, first to play, has one of the fastest chip shots on the course from behind the green and CHIPS IN FOR EAGLE from about 60 feet away.

McCullough's difficult eagle putt slides by crowning Cornett the Champion.

Pretty incredible to have this great event end with an eagle!

Congratulations to Drew McCullough on a valiant title defense.

And a big standing ovation for our 2017 Seattle Amateur Champion – Kyle Cornett!

Thank you to Kathy Wake- PGA Jackson Park GC and Jimmy Sprague- PGA Interbay GC who were vital in helping with the tournament administration. And, a tip of the hat to our course superintendents who had an uphill battle with presenting the courses after such a difficult spring. You guys did a great job and the courses were wonderful.

Thank you to all of the players for supporting this great event as the 83rd playing of the Seattle Amateur Championship is now in the books.
_______________________________________________________________________________________