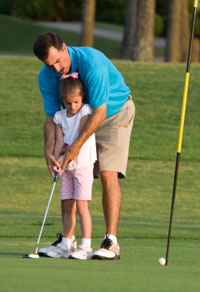 Interbay's outstanding teaching staff proudly presents a new season of junior camps. Our certified PGA and LPGA teaching professionals create a fun and exciting environment where kids can learn, practice, and play. Practice balls, on course play (older kids camp) and some snacks are included in the price. Upon completion of the camp, each student will receive a certificate of achievement and a practice card entitling each camper to four buckets of balls and a round of golf ($35 value).
2020 3-Day Holiday Junior Camps - $225
9am - 12pm
Ages 7 - 14
Camp #1 - Monday, Dec. 21 - Wednesday, Dec. 23
Camp #2 - Monday, Dec. 28 - Wednesday, Dec. 30

CLICK HERE to Register
What to bring to camp:
Holiday camps will be held under the heaters on the driving range regardless of weather conditions. Please come dressed for cold weather. Thank you!
**New Covid Safety Requirements for Junior Camps:
MASKS REQUIRED for all students and instructors. Should your student have a medical condition that prohibits them from wearing a mask please notify our staff upon check-in.

Camp sizes will be limited to a 5:1 student-to-instructor ratio.

Students are encouraged to bring their own equipment. Rental clubs will be available on a limited basis with instructor approval.

If attending a 3 or 5 Day Camp, Please provide your child with a lunch on Mon, Tues, Wed,. as our dining services and seating are currently limited to a hotdog or ham or turkey sandwich for $5.00. We will have bottled water available for everyone.

Check in will be on the putting green in the morning to ensure distancing/gathering requirements are met.

Children will be grouped into 5 or less to accommodate regulations

If your child is not feeling well, please keep them home to protect the staff and other students

Hand-sanitizing stations are available both at check-in and throughout the facility for student use. Instructors will also have hand sanitizer available.

All equipment will be regularly sanitized before and after use by staff.

Social distancing measures have been put in place to keep all students and staff at a minimum of 6 feet apart.

All students will be required to wash or sanitize their hands after each activity.

Any equipment will be distributed for the first activity of the day if needed.

We will continue to monitor the current rules and regulations on a daily basis and notify you if any changes occur.
2020 PGA Jr. League Golf - Cancelled



Key Features of PGA Junior League:
- Co-ed teams made up of girls and boys ages 8 - 13
- 5-6 regular season competitions plus coaching/practice
- Team jerseys (with numbers), golf balls, bag tags
- Opportunity for advancement to post-season all-stars!

A special, fun format:
- Fun team scramble format for players of every skill level
- All participants get to play in every competition

Player proficiency:
- Advanced skills not required, but a set of clubs is.
- If your child can drive, chip or putt... we have a role for them!

Timeline:
April - July: Regular Season
August: Postseason Qualifiers & Section Championships
September: Regional Championship
October: PGA JLG National Championships
Dates for Practice and Matches are TBD

The Drive, Chip and Putt Championship is open to boys and girls between the ages of 7 and 15. This free nationwide competition gives juniors of all skill levels an opportunity to hit that single shot they will remember forever, whether it be a local qualifier or the ultimate finale at the Augusta National Golf Club, home of the Masters Tournament. To register for the local qualifying Drive, Chip & Putt, visit www.drivechipandputt.com.
Drive, Chip & Putt Practice Clinics - $150 per student