2019 Summer Junior Camps
The Jackson Park Junior Golf Program is designed for the beginner junior golfer or junior golfer that are eager to learn more about playing the game of golf. Our camps cover all the basics; full swing, short game fundamentals, etiquette, rules of the game and golf safety, in addition to preparing the junior golfer for on course play.
3-Day Skils Camps - $240
Monday - Wednesday 9am - 2pm
Limited to 15 Students
Ages 7 - 15
Camp 1: June 24 - June 26
Camp 2: July 8 - July 10
Camp 3: July 15 - July 17
Camp 4: July 22 - July 24
Camp 5: July 29 - July 31
Camp 6: Aug. 5 - Aug. 7
Camp 7: Aug. 12 - Aug. 14
Camp 8: Aug. 19 - Aug. 21
Camp 9: Aug. 26 - Aug. 28
(High School Only Camp)
*Limited to 8 Students
*Online registration ends the Wednesday the week before camp starts. Please call Jackson Park GC 206-363-4747 for last minute availability or to be added to the wait list.
Upon completion of the camp, each student will receive a certificate of achievement and practice card entitling each camper to four (4) small buckets of balls and a round of golf on our executive course. These camps are designed to focus on developing skills and preparing juniors for play on the course.

Campers can either purchase lunch at the cafe or bring their lunch. Camps include instruction, range balls, and golf on the executive course. Equipment is supplied for the camps. We ask that those juniors who do not have their own clubs to notify the Jackson Park GC staff ahead of time so that arrangement can be made accordingly. Juniors should dress appropriately and wear sunscreen as needed, thank you!
Questions? Contact our Instruction department at 206-363-4747.
---
2019 PGA Jr. League Golf

Key Features of PGA Junior League:
- Co-ed teams made up of girls and boys ages 8 - 13
- 5-6 regular season competitions plus coaching/practice
- Team jerseys (with numbers), golf balls, bag tags
- Opportunity for advancement to post-season all-stars!

A special, fun format:
- Fun team scramble format for players of every skill level
- All participants get to play in every competition

Player proficiency:
- Advanced skills not required, but a set of clubs is.
- If your child can drive, chip or putt... we have a role for them!

Timeline:
April - July: Regular Season
August: Postseason Qualifiers & Section Championships
September: Regional Championship
October: PGA JLG National Championships
Dates for Practice and Matches are TBD

To register for Jackson's PGA Jr. League Golf, please click here!
---
2019 Drive Chip & Putt Prep Clinics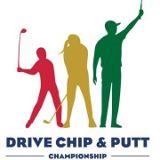 The goal of our prep clinics is to get junior golfers prepared and tuned up for the Drive, Chip & Putt local qualifying this Summer. The Drive, Chip & Putt Championships will be held at Augusta National Golf Club in 2020.

Drive, Chip & Putt aims to help junior golfers begin their lifelong connection with golf by providing a fun, interactive platform for participants of all skill levels. This FREE youth golf development initiative welcomes boys and girls ages 7 - 15 to participate in separate divisions in four age categories.
Dates:
May 4th - Driving & Putting 11am - 12:30pm
May 11th - Driving & Chipping 11am - 12:30pm
May 18th - Chipping & Putting 11am - 12:30pm
May 25th - Drive, Chip & Putt "Experience" Competition 11am - 12:30pm

Cost: $99 for ALL 4 Sessions
Can't make it to all 4, register for individual classes

Space is limited to the first 12 Registrants. Participants MUST pre-register.
CLICK HERE to download a registration form.
CLICK HERE to register online or you may register in the Jackson Park Golf Shop.